What does next-gen mobility look like?
What does next-gen mobility look like?
Almost everyone uses transportation in one way or another. Even if we do not directly use any means of transport, we use products that must be delivered to us somehow. Unlike the energy sector, where emissions have been declining in the Czech Republic, emissions generated by the transportation sector have been steadily increasing since 1990. Consequently, the transportation sector is the second largest emission source in the Czech Republic. What solutions does clean mobility offer?


Sustainability changing the e-commerce sector
A recent report of the United Nations Intergovernmental Panel on Climate Change confirmed what many of us have already suspected – climate change has gotten to a point that large cities will become inhabitable, unless we can all immediately reduce greenhouse gas emissions. The transportation industry consumes 30% of the world's energy and it is said to account for 23% of world's total greenhouse gas emissions caused by the burning of fossil fuels. Even though the Covid-19 pandemic disrupted this upward trend due to related drastic restrictions on air and land transportation, recent prognoses indicate recovery – and even acceleration – of the sector.
Clean mobility covers any transport – i.e. even freight transport. However, let's focus on passenger transportation by private individuals and cover some new trends in this area. Commuting has a significant impact on the quality of life in cities, where most of the population is concentrated. According to the Ministry of the Environment of the Czech Republic, limits for harmful substances are regularly exceeded. In fact, health implications of harmful emissions are significantly greater than those of traffic accidents. Therefore, the main objective of clean mobility is to reduce harmful emissions.
Electric vehicles – synonym of clean mobility
When talking about clean mobility, most people think of electric vehicles. A great advantage of electric vehicles consists in locally emissions-free mobility coupled with very quiet operation. Consequently, they do not have adverse impact on the quality of life in the form of air and noise emissions, particularly in cities. They can be charged at low costs and very conveniently at home or at work; however, thanks to a relatively dense network of charging stations, they can also be charged when shopping. Naturally, the ideal solution is to charge EVs using electricity from renewable energy sources. The downside is that electric vehicles are significantly more expensive at the moment. However, you can take advantage of great financing options offered for these vehicles by ESSOX.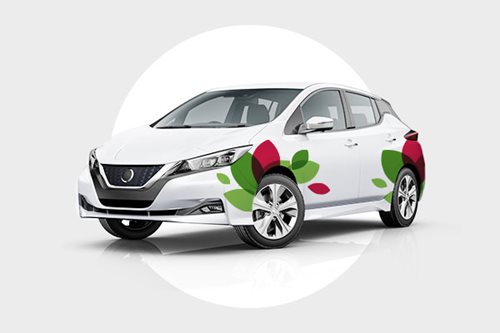 Compared to electric vehicles, the situation is not that great for vehicles powered by hydrogen in terms of the associated infrastructure. The biggest disadvantage of hydrogen is the fact that users cannot refuel their vehicles at home and depend on a network of fuelling stations that are very rare. However, in terms of environmental impacts, hydrogen is the clear winner. Other significant benefits include short refuelling times – in a matter of minutes, similarly as in case of traditional fuels - and a relatively long range. Nevertheless, experience has shown that hydrogen-powered cars may not that practical. They have relatively complicated drivetrains and feature large pressure tanks, fuel cells, as well as an electric motors and batteries. The cargo space thus tends to be very limited.
Number of cars powered by natural gas and bio-CNG also increasing
Natural gas has been gaining traction as a viable fuel, not only for passenger vehicles. The volumes of the green bio-CNG, produced by modified biogas stations, are increasing as well. It is an environmentally-friendly fuel with a much more acceptable carbon footprint compared to regular natural gas. The advantage of bio-CNG is its technological availability. In total, there are 219 stations throughout the Czech Republic, making it the third largest network in Europe.
Therefore, there are quite a few ways of reducing carbon footprint in the area of transportation. However, if we really wish to transition to climate-neutral transportation, we should also focus on the role transportation plays in society, as there are other ways of reducing emissions. For example, thoughtful urban development will ensure that people will not be required to travel over such great distances. It is also possible to review the existing motoring culture.
Sustainability for a cleaner planet and higher returns
Businesses that catch the sustainability wave right from the start and integrate sustainability principles in their operations will gain a major competitive advantage and attract more customers. Moreover, they can reduce their costs and generate higher returns. How is this possible? Think about implementing circular packaging and containers that reduce cost of production of new packaging or containers, using renewable energy sources or reducing wastage of inputs, just to name a few. Responsible online stores are not only motivated by offsetting or preventing impacts of their operations, but also by cost reductions.
However, sustainability does not only include environmental aspects. Responsible online stores pay attention to other areas, such as safe working conditions for their employees, decent treatment of staff and adequate remuneration, fair dealings and compliance with the relevant conditions throughout their supply chains, support of local communities and promotion of transparency.