Economic sustainability
We finance projects with positive impacts on the environment and society
In 2022, we signed new agreements on ESG investment loans totalling CZK 16 billion.
83% are environmentally beneficial, and 17% are socially beneficial.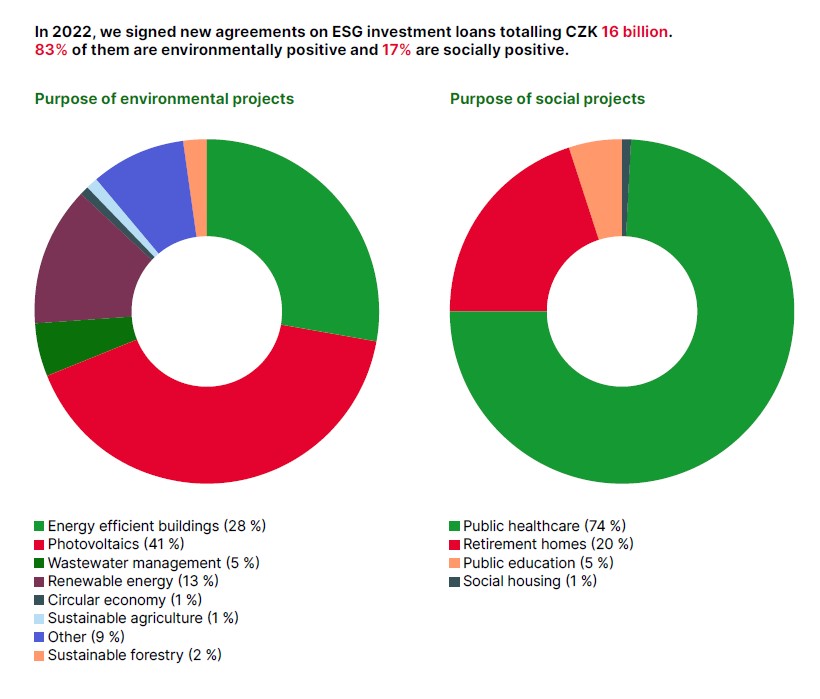 Our approach to climate change
Climate change and its consequences, such as drought, floods or change in the weather pattern, can heavily influence the revenue and cost sides of companies and their projects. Investment and its value can therefore be considerably impaired. This is one of the reasons why we regard the climate change as a challenge for which we have to be prepared. It is crucial that we keep seeking innovations that will help us in our fight against the adverse impacts. Mitigation and adaptation are frequently mentioned in connection with reducing the adverse impacts of climate change.
Mitigation is understood to be prevention, within the meaning of mitigating the root cause. We pursue a large number of mitigation activities in our business. We are reducing our carbon footprint, and energy and water consumption, and we care about process efficiency.
You can find more about our mitigation activities here
We also support projects that mitigate the impacts of climate change through our financing. Examples include investments in more economical equipment, funding of installations for reducing pollutant release into the air, water, or soil, or funding of CHP retrofits.
You can find more about supported project here
Adaptation serves as coping with the impacts of the changing climate. It therefore means changes and adjustments that help to reduce vulnerability to climate change impacts. We fund projects geared towards expanding greenery in municipal and other areas, improve biodiversity, or support farming, thereby helping to adjust to the already ongoing changes.
As its parent company, Société Générale, Komerční banka is aware of the need to look for responsible ways of financing.
In managing our clients' funds we therefore do not take into account their prosperity only but also respect for environmental and social principles. Thus, we are knowingly helping to minimise the negative impacts on the environment and society.
Equator Principles: In the financing of large infrastructural and industrial projects, the entire SG Group follows the Equator Principles, a voluntary risk management framework for assessing environmental and social risks in major projects based on The World Bank's international standards.
Global Partnerships: SG Group is also a founding member of the United Nations Environment Finance Initiative (UNEP FI), a UNEP partnership for sustainable development, a programme of global partnerships between the UNEP and the financial sector.
Sustainable Development Goals: In 2019, SG Group signed the Principles for Responsible Banking, thereby committing the entire financial group to integrating Sustainable Development Goals into all its activities, including the adoption of the Paris Agreement goals.
Sustainable Finance Memorandum
In 2021, KB signed the CBA Sustainable Finance Memorandum, in which together with other banks we confirmed our commitment to create a business environment conducive to the country's sustainable and socially responsible development.
Sustainable Finance Commission
In 2021, the Czech Banking Association (CBA) member banks set up a Sustainable Finance Commission. Ms Hana Kovářová, KB's Executive Director, Brand Strategy and Communication, was elected as the Commission Chair. The Commission will focus on the question of how banks can specifically help to create conditions for the sustainable development of the Czech Republic.

Climate strategy in the coal sector
In 2019, SG Group adopted its Climate Strategy as part of contributing to the fight against the climate change. SG Group is committed to refraining from providing any new active financing to companies having the greater part of their annual revenue linked to the coal sector (coal mining and transport, coal trading, and energy use of coal for electricity or heat generation).
KB has decided to phase out the funding of clients associated with coal mining or use, in particular in the electricity and heat supply industries. We thus help to exert pressure on these companies to transit to cleaner energy sources. We are committed to progressively reducing to zero by 2030 our funding of clients' activities in the coal sector. As of 2022, we will lend only to companies, even if associated with coal activities only partly, that have a clearly stated commitment to discontinue their coal activities until 2030.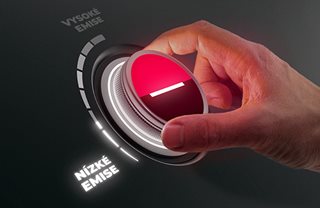 Sustainable Development Goals
The SDGs, or Sustainable Development Goals were adopted in 2015 by all UN member states and serve as guidance to ensure prosperity and peace for all, build partnerships, provide a dignified life without poverty and inequality, or protect the environment. We have selected the goals that we believe are the most important to us and our stakeholders and that can have a truly positive impact on the society in which we do business.
If you want to find more about our treatment of SDGs read our Sustainability Report.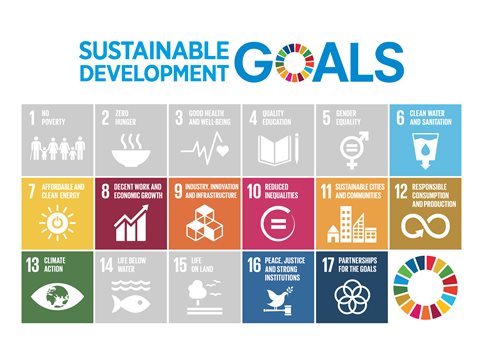 Our commitments in practice
The objectives and requirements arising from the voluntary commitments are included in our General E&S Principles which are applicable across SG Group. The general principles are complete with sectoral policies setting out SG Group's detailed environmental and social rules and standards for funding business activities and projects in the following sensitive sectors:
We refrain from financing businesses that are unacceptable from the perspective of E&S principles (e.g., coal mining and burning, manufacture of certain types of weapons or export of arms to war zones, or to countries with an increased risk of illegal arms trade, companies that fail to comply with environmental regulations).
An E&S Risk Management System in corporate sector financing
At the beginning of 2020, Komerční banka put in place a system for targeted screening of environmental and social risks of corporate clients, primarily companies operating in sensitive sectors. KB's environmental expert conducts the screening. The objective of the system is to make sure that the client's business satisfies the requirements of environmental, labour and social regulations and that no reputational or credit risk is associated with the client/transaction.
Sustainability in the financial services sector
In compliance with Regulation (EU) 2019/2088 of the European Parliament and of the Council of 27 November 2019 on sustainability‐related disclosures in the financial services sector (SFDR), Komerční banka discloses specific information on its approach to integrating sustainability risks and to considering adverse impacts on sustainability.
Through the publication of the following statements, we do not only enhance the transparency of our policy but also provide information on the manner in which we consider impacts on sustainability factors.
Société Générale Group (SG Group), including KB, has adopted a commitment to respect and promote human rights. Since these are one of the foundations of its Environmental and Social (E&S) Risk Management System and also constitute a sustainability factor, KB has issued a statement on human rights. KB supports respect for human rights and also addresses specific issues concerning the financial sector.
Also aware of the accelerating biodiversity loss worldwide, KB is committed to respecting and preserving biodiversity and has issued a statement on biodiversity protection. SG Group strives to comply with the laws and regulations on the protection of species, habitats and ecosystems in the countries in which it operates, and expects similar compliance from its suppliers and clients.
Since climate issues are a key area for SG Group in terms of its governance and strategy, it has committed to align its activities with the goals of the Paris Climate Agreement; KB has therefore issued a statement on climate change.
The following documents related to SFDR describe Komerční banka's approach to the integration of sustainability risks and adverse sustainability impacts:
Statement on principal adverse impacts of investment decisions on sustainability factors
Statement on principal adverse impacts of investment and insurance advice on sustainability factors
Ten Commandments of Ethics
In our business, we follow the principles of ethics and laws and regulations; we approach our trade partners and customers with respect. In the case of any violations, it is possible to report a whistleblowing alert. We guarantee the whistleblower complete anonymity and confidentiality. For whistleblowing, you can use the following e-mail address whistleblowing@kb.cz (Komerční banka's internal notification system).


We will send our reply to the e-mail address from which we have received the alert.

Outside of the Komerční banka environment, you can also send a whistleblowing report to the Ministry of Justice as the competent authority for handling whistleblowing reports.

We follow our internal documents that rely on the applicable and effective laws and regulations, the relevant acts of the European Union and the United Nations, and SG Group's code of conduct (SG Code of Conduct).
Société Générale Group Code of Conduct (PDF, 912 kB)
Société Générale Group Tax Code of Conduct (PDF, 207 kB)


We take into account other companies' rules of ethics and internal documents (if in the public domain and unless contrary to laws and regulations or the SG Code of Conduct), and we expect the same from our trade partners and customers.
Société Générale Group Code of Conduct (PDF, 912 kB)


We do not support or tolerate fraudulent conduct, corruption, anti-competitive practices, discrimination, and harassment in any form. We fully respect SG Group's code governing the fight against corruption and influence peddling.
Société Générale Anti-Corruption and Influence Peddling Code (PDF, 248 kB)


We do not accept or provide any unusual advantages of any kind.


We prevent and prohibit potential conflicts of interests between personal activities and the job position.


We do our best to prevent abuse of our services for any purposes of money laundering or terrorism financing and trading in arms, ammunition and other products and technologies that are classified as military material.


Our conduct is apolitical and non-partisan; we do not support any action or initiative with an exclusively or predominantly political goal.


In our commercial activities we respect the right to competition and competition law, being convinced that solely fair competition and transparent market can freely develop society as such.


We care for the quality of the natural and social environment; under SG Group's rules, we are scaling down the provision of financial products to areas having potentially adverse impacts.