Client satisfaction
We value feedback and pay attention to the security and availability of our products
We regard all complaints as an opportunity to improve our clients' experience. Wherever possible, we accommodate our customers, seek to restore their trust, and make the dissatisfied ones satisfied again. Most of the negative client feedback is dealt with on an individual basis by relationship managers at branches and the Contact Centre, usually within 48 hours of receipt. Situations and suggestions that require broader contextual knowledge or any procedural changes are passed on via the functional system to colleagues dealing with the issue at hand. Based on our work with these suggestions, we then adjust, improve and innovate our products and services to meet our clients' needs.
If you have any suggestions for improvement or if you want to let us know how you are satisfied/dissatisfied with our services, you can write to us here.
We are continuously investing in the security of our clients' data and further developing our system for detecting suspect payments.
We are continuously enhancing our Mobilní banka (Mobile Bank) app with a view to keeping our clients' money in absolute security. For example, the app can check whether the client has enabled Google Play Protect in their phone, and features biometrics login and screen lock, screen checks for overlay attacks, or whether IBM Trusteer Rapport works correctly.
Client security in the online world has long been supported by Trusteer Rapport, a tool developed to protect against specific threats, such as phishing, malware, and keylogging. By the end of January 2021, more than 289,000 clients had Trusteer Rapport installed and 2,824 potential frauds have been prevented since its launch.
At the end of 2021, as many as 963,000 clients were equipped with KB Klíč, which makes secure access to the bank, authorisation of 3D Secure online payments, and even their identity verification outside KB possible for them.
Detection of suspicious payments
We continue to develop our system for detecting suspicious payments. The payment fraud prevention team intercepted payments totalling over CZK 45 million in 2021.
Availability of services for disadvantaged clients
We are committed, on a long-term basis, to making our products and services user-friendly in many respects. One of them is the requirement that they be accessible and usable by all client groups, including those with disabilities. At present, 166 out of a total of 241 branches operate in the barrier-free mode and 785 ATMs are accessible for the physically disabled.
Clients with hearing impairments have the option to use the Transkript service, thanks to which the conversation between the client and the relationship manager is transcribed live on the PC monitor. Hearing impaired clients can thereby communicate with their banker comfortably and independently.
Another example of products that we are trying to improve to make their use as comfortable as possible for clients with disabilities is the Mobilní banka app. It already allows you to run Google TalkBack, a screen reader that provides voice feedback so that visually impaired clients can easily navigate the app.
We help to tackle issues with repayment and promote financial education
The issue of (non)payment
We notify clients who are in arrears with their payments by way of an early warning system (text messages, e-mails, phone calls), and we also refer them to our website where they find articles on this topic and also practical information about what to do in the case of difficulties with payment, and we may also refer them to the Financial Distress Advisory Centre (Poradna při finanční tísni).
In 2019, we started cooperation with the Institute for Economic Education and began to support the Economic Olympiad as the general partner. This is an international competition which is becoming increasingly popular amongst secondary schools year to year. Students compete not only in knowledge of economic indicators but also in general understanding of finance and banking. It's great that the competition helps not only secondary school students to study economics, but also their teachers with effective organisation of classes.
Since 2014, we have been regularly involved in a project run by the Czech Banking Association under the name Bankers to Schools. The project is based bankers' meetings with primary and secondary school pupils and students during which students have opportunities to discuss with bankers the basics of financial literacy and also security in the online environment.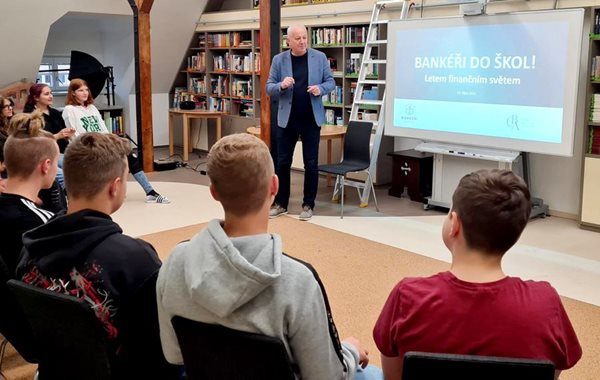 The best bank in the Czech Republic
A survey generated by the Lafferty 1000 global banking database, which scores the one thousand banks for quality and sustainability, awarded Komerční banka as the best bank in the Czech Republic and also included it in the exclusive club of the 100 best banking institutions in the world. The quality assessment is based on the annual reports: across 21 metrics, it focuses on financial performance, client and employee relationships, environmental approach or values for the shareholders, for example.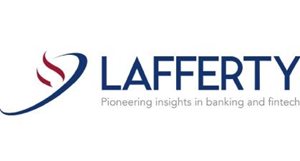 The safest bank in Central and Eastern Europe
Proof of our emphasis on the stability and security of sustainable business is the fact that Komerční banka was named the Safest Bank in Central and Eastern Europe by the US-based Global Finance magazine. The assessment by this renowned financial periodical is based on Moody's, Standard & Poor's and Fitch long-term ratings. In addition to our regional European success, we also won first place in the Czech Republic, which simply confirms that we are on the right course.