10 organizations from different fields. We offer to our customers additional benefits and discounts
The objective of this cooperation is to deliver added value to our clients. These mutually advantageous partnerships help us to better understand the needs of our current and potential clients and offer them more benefits and new services.
Czech Banking Association (CBA)
Banking Association in 1990. It was registered as a voluntary association of legal persons, doing business in banking and in closely connected areas. Membership has two forms:
full membership, reserved for banks and for branches of foreign banks, licensed by the Czech National Bank
associate membership, opened primarily to representative offices of foreign banks and to auxiliary organisations, related to the banking sector.
Czech Banking Association associates currently 32 banks and branches of foreign banks with full membership status, forming 99 per cent of the banking sector.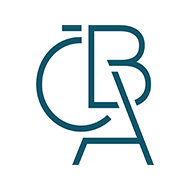 Association of Small and Medium-Sized Enterprises and Crafts of the Czech Republic
The Association of Small and Medium-Sized Enterprises and Crafts of the Czech Republic (AMSP CR) was established in 2000. AMSP CR is built on three main pillars: INDEPENDENCE, EXPERTISE and EXPERIENCE. It joins small and medium-sized businesses and freelancers, including their organisations, from all over the country on an open, non-political platform. It represents the interests of over 254,000 business entities and is the founding member of the Coalition for Transparent Business.
AMSP Czech Republic and Komerční banka
In the autumn of 2012 Komerční banka entered into a general cooperation agreement with the Association of Small and Medium-Sized Enterprises and Crafts of the Czech Republic and became the official partner of this association for the EU region, export and the "Svou cestou – Young Business" project, supporting small entrepreneurs and start-ups.
Main areas of cooperation:
EU – information on funding programmes, e-bulletin sent to association members
Export – export conference
Svou cestou – Young Business – linking activities aimed at business funding among young people
Cooperation on the Trade News journal
Read more on the activities of AMSP CR at www.amsp.cz.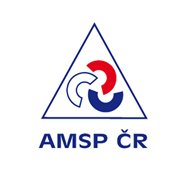 Národní rozvojová banka, a.s.
Národní rozvojová banka (NRB, formerly Českomoravská záruční a rozvojová banka) was established in 1992 as a joint stock company owned by the State as well as major Czech banks. NRB, in agreement with economic policy of the Czech Republic supports the development of small and medium-sized business, infrastructure and other economic sectors requiring public support.
Support areas offered by NRB:
Support of small and medium-sized contractors a in the form of preferential credits, making use of resources of the state budget, structural funds and regions
Support to the owners of prefabricated apartment buildings during their Reconstruction – Program Panel
Preferential credits for water management projects.
From the viewpoint of total number and volume of the backed credit transactions, Komerční banka is traditionally the most important partner to NRB.
The support in relation to the credits of Komerční banka may have the form of bank guarantees given in order to increase the availability of commercial credits. Clients can thus take advantage of commercial credits even if they do not possess the necessary collateral.
In the case of Program Panel, we, as part of our cooperation of NRB, also provide subsidies for interest refund that decreases the financial burden of prefabricated apartment buildings owners when paying back banking credit.
You can find detailed information about NRB as well as about the support programs, including the appropriate application forms, on http://www.nrb.cz.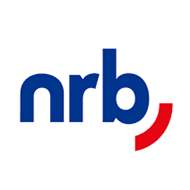 Podpůrný a garanční rolnický a lesnický fond, a.s.
Podpůrný a garanční rolnický a lesnický fond, a.s. (the "Fund") was established in 1994 as a State-owned joint-stock company. In the course of its activities, it became an important part of support for the agriculture sector.
The main object of the Fund's activities is credit interest subvention and granting company credits guarantee in the following areas:
Agriculture
Forestry
Water resource management
Agricultural production processing
The FUND and Komerční banka
Traditionally, Komerční banka is one of the most important Fund partners in terms of the number and volume of credit transactions supported by the Fund.
Assistance granted by the Fund related to company credits provided by Komerční banka, are as follows:
Guarantee (surety declaration)
The Fund's guarantee increases the possibilities available to the client to secure credit. This is a simple tool allowing access to credit in cases where the client does not possess any other sufficient security.
Interest subsidies decrease the burden when repaying commercial credit, improves cash flows and thus the clients' ability to repay banking credit without any troubles.
You can find the conditions for the provision support as well as other details in the actual wording of the various Programs. You can find Information about the Fund's Programs and other information, including application forms on http://www.pgrlf.cz/pgrlf/menu_programy.php.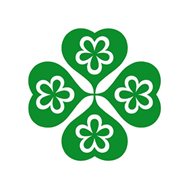 Small- and Medium-Enterprise Ratings by the Prague Economic Chamber
The Prague Economic Chamber supports business activities including promoting and protecting business interests. In business matters, the Chamber is the partner of the Czech Republic government, the state administration and local governments. The members of the chamber include large, medium and small businesses as well as entrepreneurs.
The Prague Economic Chamber and Komerční banka
Komerční banka and the Chamber of Commerce have been cooperating on the Small- and Medium- Enterprise Ratings Project since June 2004.
This project enables Czech enterprises with annual turnover between CZK 6 million and 500 million to have the condition of their business rated on a seven-point scale.
The purpose of the project is to help companies gain access to an objective and professional evaluation of their business activities. Currently, enterprises can apply for the SME Rating at over 70 contact points of The Economic Chamber located throughout the Czech Republic.
Rating MSP and Komerční banka
Clients who submit the SME Rating when applying for a business loan from KB will receive a discount on the application processing fee equaling the sum they paid to obtain the SME Rating.
For more information on the Prague Economic Chamber, the SME Rating and other projects, visit the following websites: www.hkp.cz and www.ratingmsp.cz.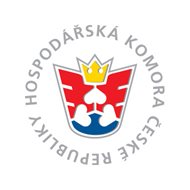 The Czech Trade Export Club has been Komerční banka's official partner since the beginning of 2004. The aim of this cooperation is to promote and develop Czech exports abroad and expand export training for Czech companies.
The mission of Czech Trade Export Club is to support export and improve the competitiveness of Czech companies and entrepreneurs abroad by utilizing the direct services of its foreign branches. Czech Trade focuses on improving the exporting abilities of Czech companies; to achieve this objective, offers direct services through its foreign offices.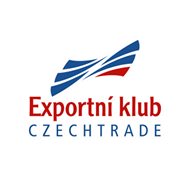 OZP – Industrial Health Insurance Company for Employees of Banks and Insurance Companies
In cooperation with Oborová zdravotní pojišťovna (OZP), KB has prepared a comprehensive range of products for clients in the health sector.
The marketing-related cooperation enjoyed by both companies is aimed at provided services to physicians. KB now provides clients with access to health insurance portals using a KB Personal Certificate.
In other words, for electronic communication with OZP, invoicing and other activities, clients from the ranks of physicians can utilize the highly secure system of the certificate available to all directing banking users of KB.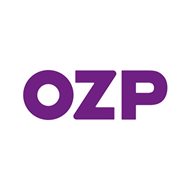 ISIC (International Student Identity Card) is the only globally recognised document that proves the status of a student from secondary schools, technical colleges or universities and selected one-year post-matriculation study courses. The card has been issued by the ISIC Association world organisation under the auspices of UNESCO for more than 60 years already!
Students have thousands of benefits around the world with ISIC!
more than 2,000 places with an ISIC discount in the Czech Republic and another 130,000 places around the world
discounts in shops, restaurants and cafes
discounts on travel, accommodation and entertainment
discounts on culture (cinemas, theatres, galleries, chateaux, castles)
travel at a discounted student fare
discounted travel insurance from CZK 200 for a whole year
The owner of a G2 student account obtains bonus of CZK 350 from Komerční banka for presenting a valid ISIC card.
Czech Export Bank (CEB) is a specialist, directly and indirectly state-owned banking institution. Established in 1995, it is a pillar of the government's pro-export policy system. CEB's mission is to support Czech exports and the reputation of the Czech Republic as a well-established international exporter, thus promoting the overall competitiveness of Czech products throughout the world.
CEB focuses on financial services related to exports. CEB has many years of experience in financing major export transactions of Czech exporters, as well as financing export contracts for smaller units or partial deliveries. The primary consumers of CEB products are foreign clients – partners to Czech exporters, for whom Czech goods and services are becoming a commodity not only for their reasonable prices but also for their quality.
Komerční banka and Czech Export Bank signed a "Cooperation Agreement to Support Small and Medium Businesses". Based on this agreement, Komerční banka can offer its clients – subcontractors of end exporters, privilege loans to finance contracts and the option of taking advantage of a bank guarantee from Czech Export Bank. The programme is especially intended for businesses, which partake in exporter business cases through various types of subcontracts, provided their turnover/income does not significantly exceed the Czech crown equivalent of EUR 50 million.
The cooperation between both subjects is based on privilege financing provided by Komerční banka, safeguarded by the quality bank guarantee issued by Czech Export Bank.
Key benefits of the programme:
quick and easy approach towards financing, available to clients without the need for procurement (the primary procurement instrument is the pledge of receivables derived from the contract with the exporter)
availability throughout the entire Komerční banka network
bank guarantee for loans issued by Czech Export Bank up to 100% of the loan and 80% of the subcontract value
More information about Czech Export Bank, programmes and support, including request forms, can be found at www.ceb.cz.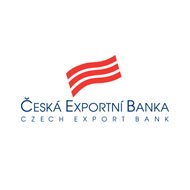 Association of Private Farming of the Czech Republic (APF CR)
APF CR is a voluntary professional and vocational organization of private farmers in the Czech Republic, which has been operating since 1998 as an association of legal entities, and currently includes 47 member organizations. The members consist of 40 individual regional APF that associate individual personal entities, i.e., individual farmers, and seven professional organizations.
All activities of the Association of Private Farming CR are based on respecting old peasant traditions and making sure family farms play a part in modern European agriculture and lively countryside. Defending the economic, social and professional interests of the private Czech farmers in the Czech Republic and abroad is the fundamental activity of APF CR.
we place value in family farming
we are based on peasant traditions and believe in taking a responsible approach when it comes to soil
we advocate free business
we fight unnecessary bureaucracy
we support multifunctional farming
we are involved in the local sale of produce from the farms
we help create a lively and economically independent countryside
APF CR and Komerční banka
In 2013 and 2014, Komerční banka was the general partner of the Farm of the Year competition, which has been held yearly by APF CR since 2002. The aim of the competition is to show to the general public that a Czech farmer managing his/her family farm can be a successful entrepreneur, as well as a proud and independent human being with a positive impact on his/her town and region.
Komerční banka and APF CR joined forces for World Soil Day, a UN initiative for 2015. The aim of this initiative is primarily to increase the awareness of the public and responsible bodies of the importance of soil protection and sustainable management. This is why APF CR decided to address the public via the Farming Festival which this year focuses on the topic of agricultural soil. Komerční banka is the main partner of the set of six celebrations that will take place directly on APF CR members' farms and that will include accompanying programs for families with children, as well as professional seminars on soil protection.